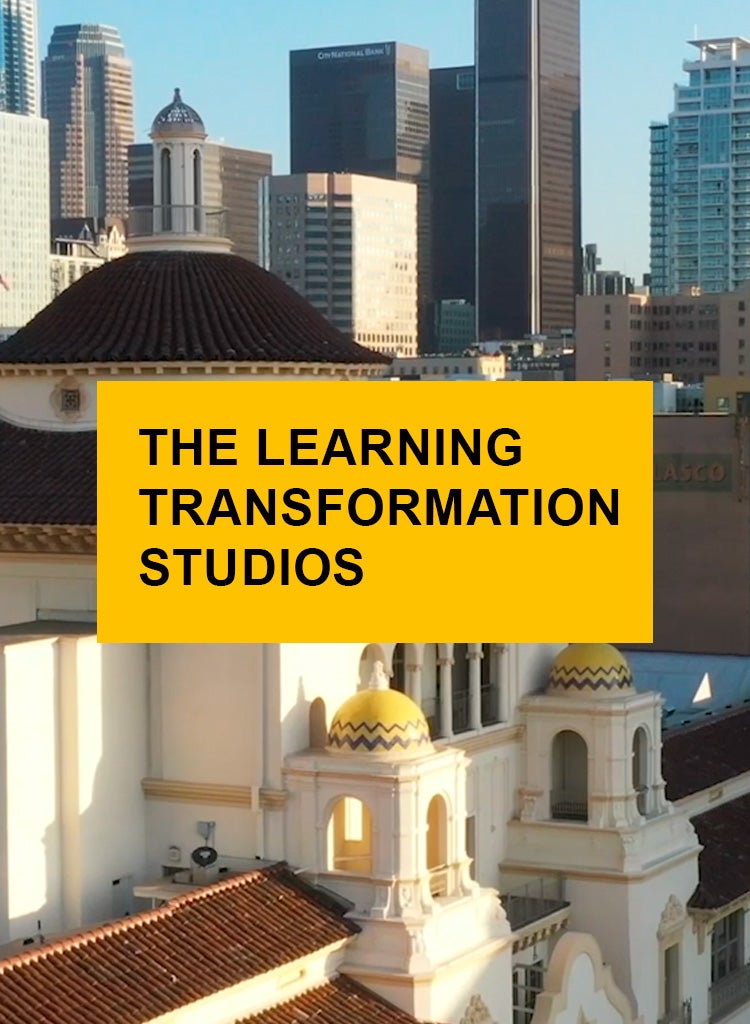 Learning Transformation Studios
[lur-ning trans-fer-mey-shuhn stoo-dee-ohs], noun.
1. A place for transforming education and learning by bringing together the right people, resources, and partners around a framework of Principled Innovation.
At the ASU Learning Transformation Studios, our mission is to cultivate an environment that accelerates education transformation. We harness the power of Arizona State University, rated America's most innovative university, along with dynamic partnerships, leading academics and experts, and a diverse pool of resources and programs to create the optimal conditions for improving educational outcomes and attainment for all learners.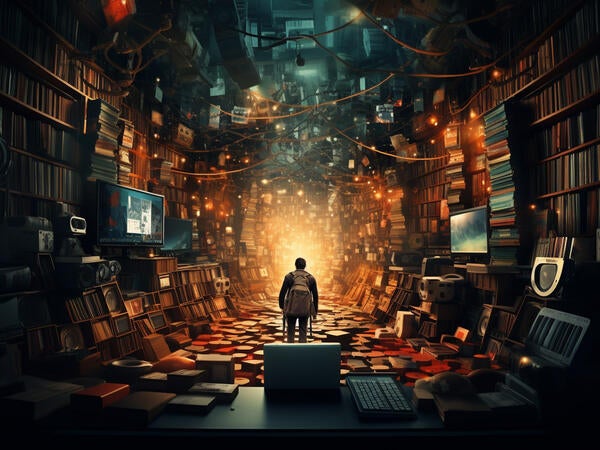 The ASU Learning Transformation Studios is taking a page from the time-tested Hollywood playbook. Just as a director unites actors, writers, producers, and technicians into a creative force, the Studios bring together educational decision-makers and stakeholders, ASU resources and expertise, funders and foundations, and research and evaluation strategies. We act as the catalyst, nurturing everyone towards a shared goal: a transformative, inclusive education system that drives positive human and societal change.
Collaboration is at the heart of all we do. An idea, problem, or opportunity may overwhelm one person or organization. But by tapping into the Studios' vast network, we can bring together people, partners, and resources capable of overcoming obstacles, unleashing creativity, and driving transformative change. 
This collaborative approach allows us to pool our collective expertise, provisions, and innovative thinking. Together, we're not just tackling challenges - we're creating a new narrative for education, where every learner is empowered and human development is at the forefront.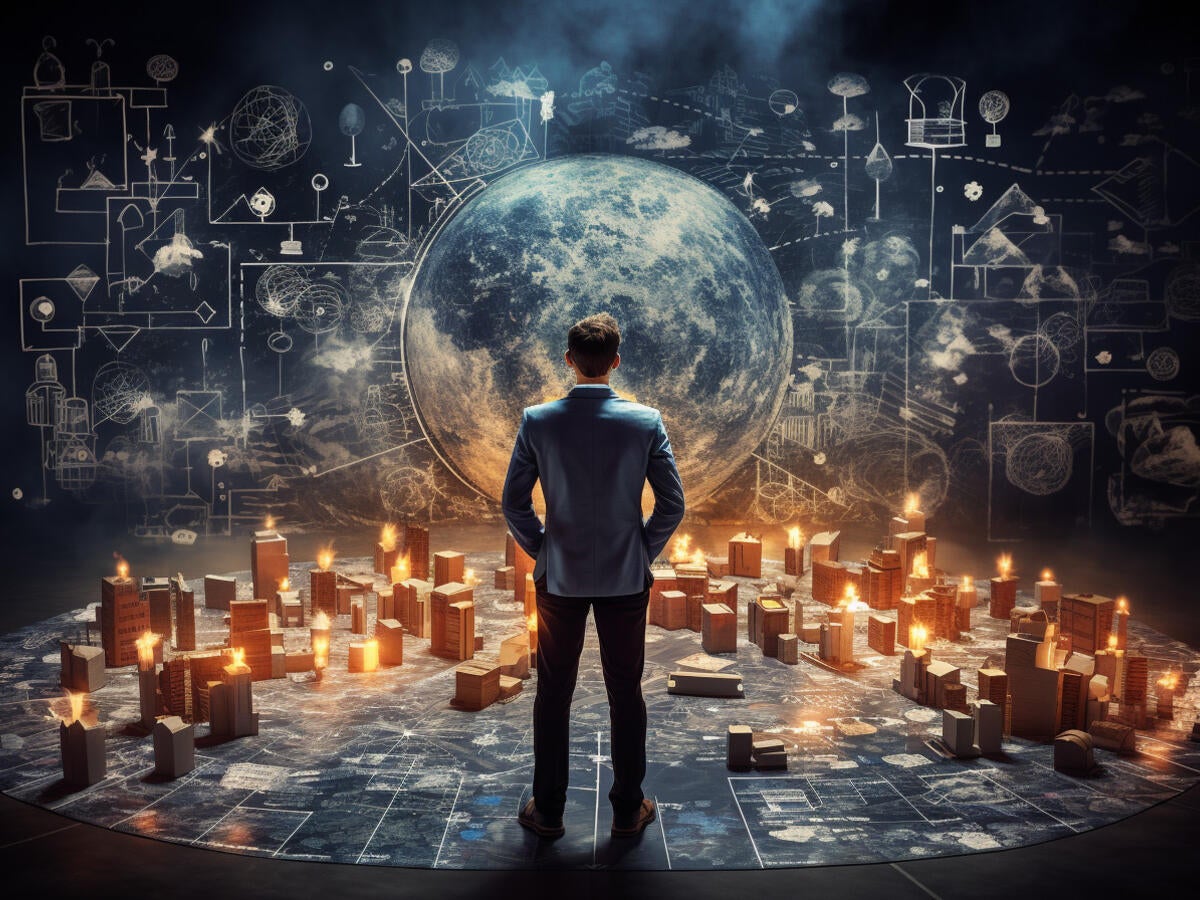 Coming soon: ASU takes on media literacy
Why it matters: Democracy only works when people can tell facts from fiction and make educated decisions based on accurate information. To make informed choices, students must learn how to access, analyze, and evaluate the vast amount of information they receive. So, ASU is putting all its academic might behind an initiative to reshape how media literacy is taught and consumed.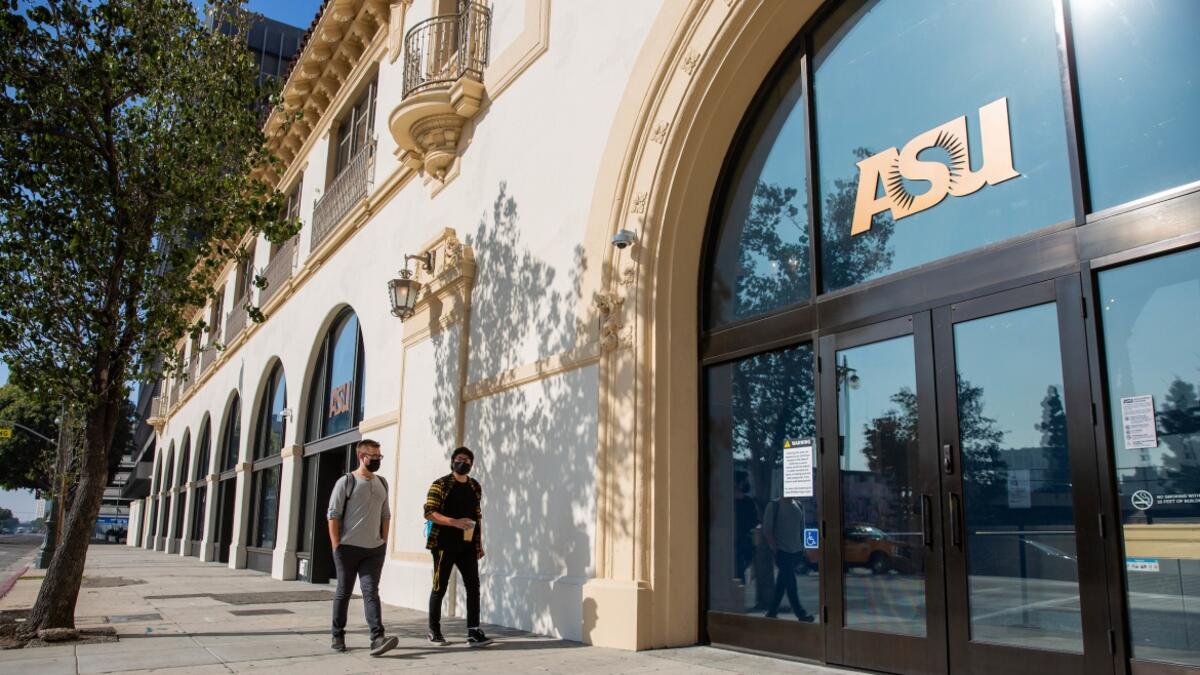 Education leader Alan Arkatov and higher ed professional Claudia Ramirez Wiedeman to lead the new initiative. Arizona State University announced the appointment of Alan Arkatov, distinguished education, public policy, and communications leader, to…
Subscribe Now
Want an inside look at what's happening in education innovation before it makes news? Stay updated on new developments, solutions, and events at the Learning Transformation studios by signing up for our newsletter and mailing list.